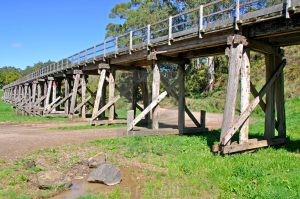 Timboon is a vibrant hinterland town located 15km south of the Great Sourthen Ocean.
Timboon is the hub of the popular 12 Apostles Food Artisanstrail which shows off some of the amazing local produce that timboon and surrounds has to offer.
Great local attractions
Timboon Railway Shed Distillary
In the warmer months you can go strawberry picking at Berry World, which also includes a cafe to sit down and relax after picking strawberries.
If you feel like getting out into nature you can go for a walk or ride along the famousTimboon To Camperdown Rail Trail. You will pass over the Timboon Trestle bridge which was constructed in 1892 with local Heytesbury timber.
Your may also see a koala or two, kangaroos & echidnas.
If you dont have your own bike you can hire one from Ride With Us Timboon. They have half day/full day hire, Gourmet rail trail rides (which includes a picnic hamper) and ebike hire.
Timboon is full of foodie and outdoorsie delights. Take a trip you wont be disappointed